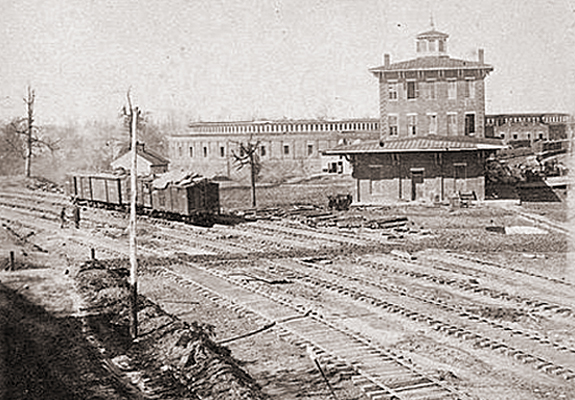 Both Legs Mashed Off!
By Jeannette Holland Austin


"About dark this evening, Sam Weller, the yard engineer of the Western and Atlantic railroad, ran over Dr. John S. Wilson, a real estate agent of this city, and mashed off his legs just below the knees. The accident occurred at the Whitehall street crossing, and Dr. Wilson was in the act of crossing the track when the engine struck him. Tonight his condition is regarded critical. Dr. Wilson came to Atlanta from Augusta many years ago and for some time was a member of the drug firm of Pemberton, Willson, Taylor & Co." Source: The Headlight, published Gray, Georgia, August 11, 1888.
SUBSCRIBE HERE