This painting of the battle of Atlanta on July 22, 1864 was installed in Cyclorama of Atlanta in Grant Park in 1921. Periodic repairs have been made to the great painting over the years, yet it remains a stunting replay of the battle which crippled Atlantans. While General Sherman's armies were engaged in one of the hottest battles of the war, the Battle of New Hope Church in Paulding County, Atlantans evacuated Atlanta. It is believed that the Confederate gold was buried somewhere around Atlanta.
Brickwall Subscription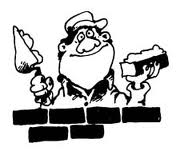 Subscribe to www.georgiapioneers.com for 1 year - $122.00. This subscription includes free brick wall help with one of your Georgia Families. After you subscribe, please submit the issue
here
"
Join genealogy blogs and stay informed
Follow us via email. Add your email address below. Quick. Easy.

Special Upgrade Bargain this month for Bloggers. Subscribe to 6 genealogy websites and get 18 months for $150 (rather than 12 months).
Click here to take advantage