Tunnel Hill on the Western & Atlantic Railroad northwest of Dalton, Georgia.
During May of 1864 General Johnston was skirmishing at Tunnel Hill, around the northern end of Rocky Face Ridge and along the lines in Crow Valley in Tennessee. As the Union army advanced, Johnston posted the Army of Tennessee to meet the enemy. He entrusted the Dalton line to John Bell Hood.
Brickwall Subscription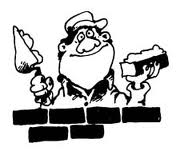 Subscribe to www.georgiapioneers.com for 1 year - $122.00. This subscription includes free brick wall help with one of your Georgia Families. After you subscribe, please submit the issue
here
"
Join genealogy blogs and stay informed
Follow us via email. Add your email address below. Quick. Easy.

Special Upgrade Bargain this month for Bloggers. Subscribe to 6 genealogy websites and get 18 months for $150 (rather than 12 months).
Click here to take advantage